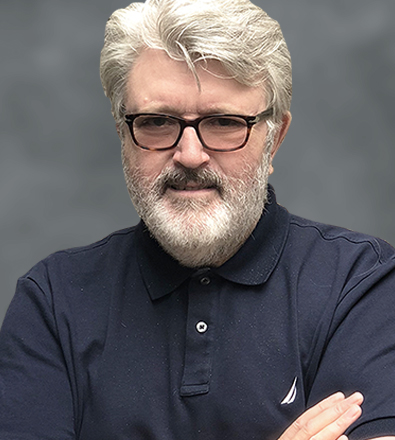 Martyn Straw is Ideon's Chief Strategy Officer. He oversees all aspects of strategy and communications.
Prior to Ideon, he was Chief Strategy Officer for BBDO Worldwide, and prior to BBDO Martyn served as CEO, Interbrand North America, the world's largest brand consultancy. His work includes strategic lead on the successful General Electric 'Imagination' platform for online and offline communications.
Martyn has been deeply involved in digital and traditional strategic branding and marketing assignments predominantly for Fortune 500 brands in virtually all categories, with extensive involvement in consumer packaged goods (P&G, Coca-Cola, Pepsi-Cola, General Foods, Gillette, YUM! brands, and many others) including new product development.
At Interbrand he led the consulting team for several global brands including BMW and American Airlines and British Airways, developing the One World international airline partnership.
His financial and banking experience includes American Express, Visa, MasterCard, and Citibank. Technology experience includes IBM, Infosys, British Telecom, and AT&T. Nonprofit/government experience includes AHRC NYC, PBS, The World Wildlife Fund, TrickleUp and The New York Nature Conservancy.
Further experience includes building, consulting on, and training strategic planning departments at global communications entities including BBDO, Ogilvy, Lowe and Partners, and Harvard and Columbia Universities.
Martyn is from the UK. He holds an MA from the University of Oxford.